Jiahe Bian
Landscape designer / GIS specialist
jbian@knudsonlp.com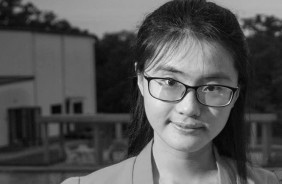 Hometown:
Shanxi, China
Favorite industry news resource:
Behance, Gettyimages, WLA, Landscape Architects Network, TNRIS
All-time favorite musician, movie, or book?
All-time favorite artist: Johannes Vermeer
All-time favorite writer: Jin Yong
Movie: Spirited Away
How do you give back?
I participated in The Big Event at Texas A&M completing service projects for residents of the community. I volunteered with the ASLA conference. As a new resident in Houston, I plan to work as a volunteer at the Spring Branch Memorial Library in the summer.
Favorite Thing About Working in Your Industry?
The reason I love working at Knudson is that I got the chance to be involved in a wide range of projects, and our flat management structure gives me opportunities to explore various career possibilities, from landscape architectural design, regional planning, GIS application, to economic development.