Bryan Janhsen, ASLA
Senior Landscape Architect, Landscape Architecture
bjanhsen@knudsonlp.com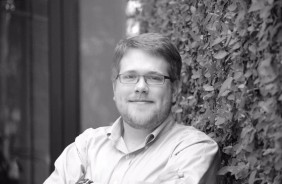 Hometown:
Amarillo, TX
All-time favorite musician, movie, or book?
Movie:  O' Brother Where Art Thou.
How do you give back?
I have in the past volunteered with the ASLA and the Organic Horticulture Business Alliance (OHBA) and currently with the Houston Land-Water Sustainability Forum.
Favorite thing about working in your industry?
The best thing about being a landscape architect is getting to see that first mental picture you had of a particular project realized when someone is enjoying a space you designed.