Angela Martinez
Project Manager, Planning and Economic Development
amartinez@knudsonlp.com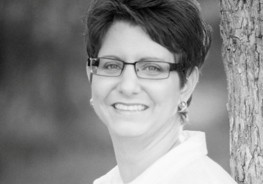 Hometown:
Santa Fe, TX.
What do you like to do for fun/hobbies?
In my free time I enjoy cycling, fishing, cooking, golfing and spending time with my family.
All-time favorite musician, movie, or book?
Musicians: Van Morrison
Movies: The Count of Monte Cristo
Books: Lord of the Flies
How do you give back?
I participate in numerous 5K, 10K and cycling rides for organizations such as the American Diabetes Association (Tour de Cure), the Travis Manion Foundation (9/11 Heroes Run), the Lupus Foundation of America (Walk/Run for Lupus NOW 5K), the Susan G. Komen Foundation (Race for the Cure), and the American Heart Association.  In addition to these charities, I am also a Commit for Life Gold Member and on the Be The Match National Marrow Donor Program.  I volunteer for the Japhet Creek Nature Conservancy including picking up trash, planting native trees and bushes, clearing paths of vines and limbs, mulching around trees and in pathways, removing non-native plant species, and other similar tasks along Japhet Creek in the East End of Houston.
Favorite thing about working in your industry?
I enjoy the opportunity of working on a diverse range of projects; from multimillion dollar private mixed-use developments focusing on entitlements and economic development to public land-use, rail and transportation studies focusing on feasibility and growth and everything in between.